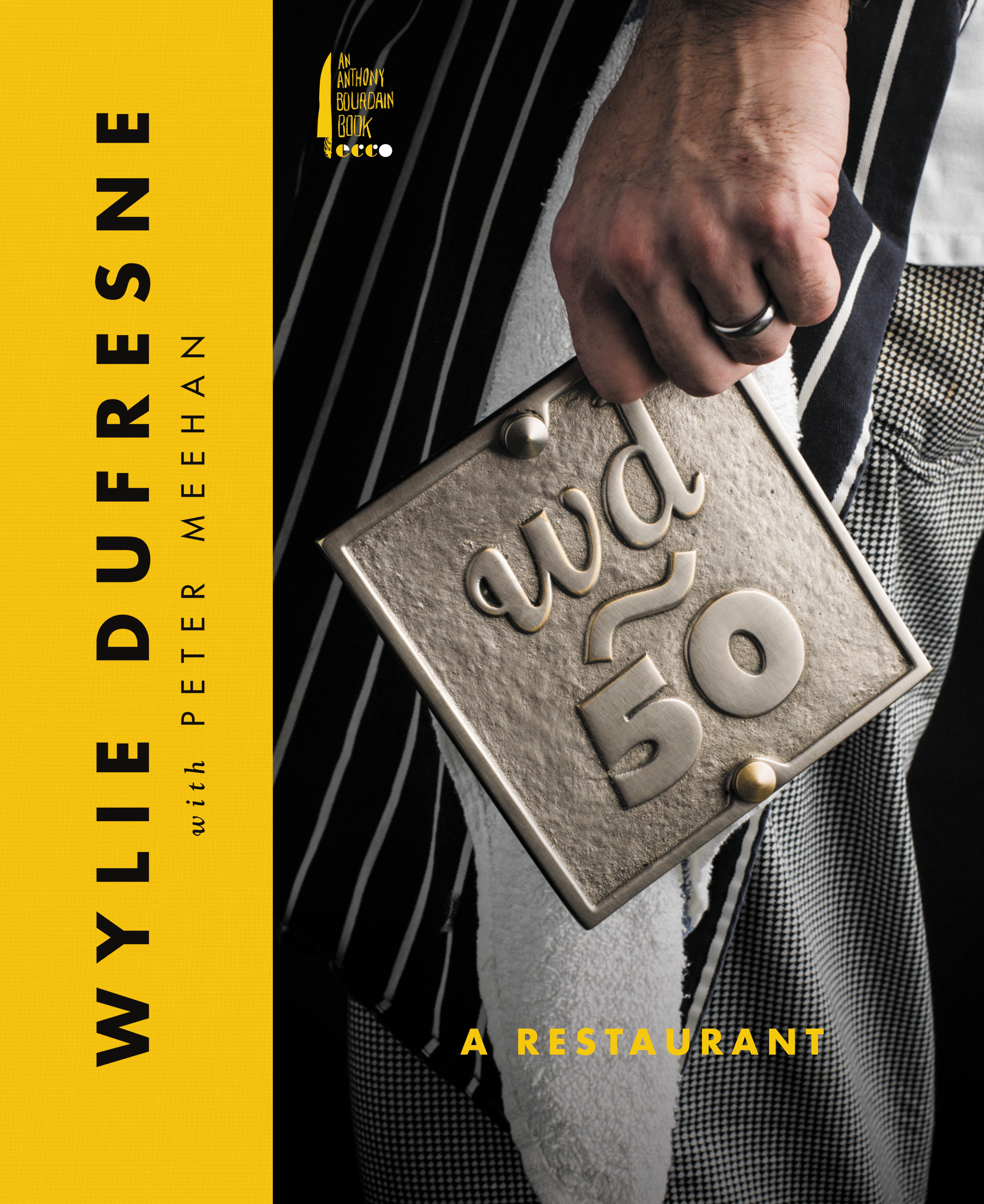 Monday Oct 30, 2017
5:00 pm - 7:00 pm
POWERHOUSE @ the Archway
28 Adams Street (Corner of Adams & Water Street @ the Archway)
Brooklyn , NY 11201
RSVP appreciated:
Please fill out the "Bookings" form at the bottom of this page.
PLEASE NOTE: This is a free-access event — entrance will be on a first-come, first-served basis.
---
POWERHOUSE will be hosting Wylie Dufresne at our Dumbo bookstore location for a meet & greet, public signing, and celebration of his fabulous new collector's edition of wd~50: The Cookbook, an Anthony Bourdain/Ecco book.
Swing by POWERHOUSE to pick up your preordered copy of wd~50: The Cookbook, or buy it anew! Dufresne will be talking to fans and foodies alike. All are welcome!
You can also pre-order here: 
About the Book:
When it opened in 2003, wd~50 was New York's most innovative and cutting edge fine dining restaurant. Called "a landmark for modernist cooking and one of the most influential restaurants in the world" by the New York Times, it was known for innovative dishes like aerated foie gras puffs and fried mayonnaise. Wd~50's mastermind Wylie Dufresne ushered in a new generation of experimental and free spirited chefs with his own wildly unique approach to cooking, influenced by molecular gastronomy, cubist art, and the humblest of American classics like bagels and lox.
Now, Dufresne has teamed up with Peter Meehan to bring us wd~50: The Cookbook (An Anthony Bourdain Book/Ecco), a cookbook that doubles as a behind-the-scenes director's cut of the story of a singular, pioneering restaurant. wd~50 is a glimpse into a particular moment in New York City food culture, a time encapsulated by Dufresne's enormously influential work at this iconic American institution. New York Times restaurant critic Pete Wells wrote on the occasion of its closing in 2014 that, "In the future we're going to realize wd~50 was the CBGB of this era, with way nicer bathrooms." With never-before-seen photos of the iconic wd~50 kitchen and the last days of the restaurant in service, this book will be a collectible piece of culinary memorabilia as well as an inside look into some of wd~50's most notorious creations.
About the Authors:
Wylie Dufresne was the chef at the celebrated 71 Clinton Fresh Food, and then at his own groundbreaking restaurant, wd~50, earning countless accolades including a James Beard Award for Best Chef, New York, and a Michelin star, until its closing. He was recently inducted into the James Beard Foundation's distinguished list of "Who's Who of Food & Beverage in America." Dufresne has appeared on multiple Bravo and Food Network series and has been parodied on both Saturday Night Live and The Simpsons.
RSVP
Bookings are closed for this event.