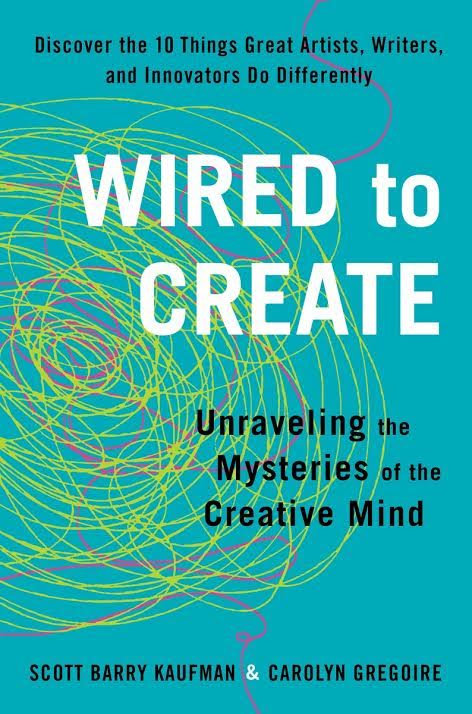 Thursday Jan 21, 2016
7:00 pm - 9:00 pm
THE POWERHOUSE ARENA [Dumbo]
37 Main Street
Brooklyn, NY 11201
For more information, please call 718.666.3049
RSVP appreciated: RSVP@powerHouseArena.com
-or-
Please fill out the "Bookings" form at the bottom of this page.
---
Combining the latest scientific research with case studies of artists and innovators throughout history, this book shines a light on the practices and habits of mind that promote creative thinking.
About Wired to Create:
"With cutting-edge science and timeless wisdom, Carolyn Gregoire and Scott Barry Kaufman shine a light on the habits, practices and techniques that can help us tap into our deepest creativity." — Arianna Huffington
"Wired to Create is an empowering manifesto for creative people. Endlessly relatable and chock-full of wisdom, Kaufman and Gregoire's study of the creative personality will have you saying over and over again, "This is me!" —Susan Cain, Quiet Revolution co-founder and New York Times bestselling author of QUIET
Over the years, psychologists and neuroscientists have attempted to put creative people under a microscope, but the creative process and personality have long defied attempts to be neatly categorized.  Creative personality types are difficult to pin down largely because they exhibit a complex series of traits, behaviors, skills, environments, and emotions, and it is this easy adaptability that gives them the freedom to create novel ideas and products. 
Inspired by Carolyn Gregoire's viral Huffington Post article "18 Things Highly Creative People Do Differently," which garnered over 5 million views in one week, Wired to Create: Unraveling the Mysteries of the Creative Mind by Scott Barry Kaufman and Carolyn Gregoire offers a glimpse inside the "messy minds" of highly creative people. Kaufman and Gregoire untangle a series of paradoxes – like mindfulness and daydreaming, seriousness and play, openness and sensitivity, and solitude and collaboration – to show that it is by embracing our own contradictions that we are able to tap into our own deepest creativity. 
In this new release, Kaufman and Gregoire explore topics such as:
The 10 habits of the mind that foster creativity, including imaginative play, mindfulness, intuition, and an ability to turn adversity into the advantage;

How creative growth contributes to psychological health and wellbeing;

The neuroscience and psychology behind the argument that we are all, in some way, wired to create;

Why time for play and curiosity supports learning, and why we need to reinforce this in our education system;

How the creative personality may paradoxically lead some to score high on characteristics our society tends to associate with mental illness, and the interesting connections between creativity and suffering.
Sacrificing neither scientific rigor nor readability, Wired to Create is a comprehensive look at and celebration of the creative mind in all of its beautiful complexity and contradictions.
About the Author and Moderator:
Scott Barry Kaufman, Ph.D., is scientific director of The Imagination Institute in the Positive Psychology Center at the University of Pennsylvania, where he investigates the development and measurement of intelligence, creativity, and personality. He has written or edited six previous books, including Ungifted: Intelligence Redefined. He writes the blog Beautiful Minds for Scientific American, and regularly gives keynotes and workshops on the development of intelligence, creativity, and human potential.
Carolyn Gregoire is a senior writer at The Huffington Post, where she reports on psychology, mental health and neuroscience. She has spoken at TEDx and the Harvard Public Health Forum, and has appeared on MSNBC, The Today Show, The History Channel and HuffPost Live.
RSVP
Bookings are closed for this event.