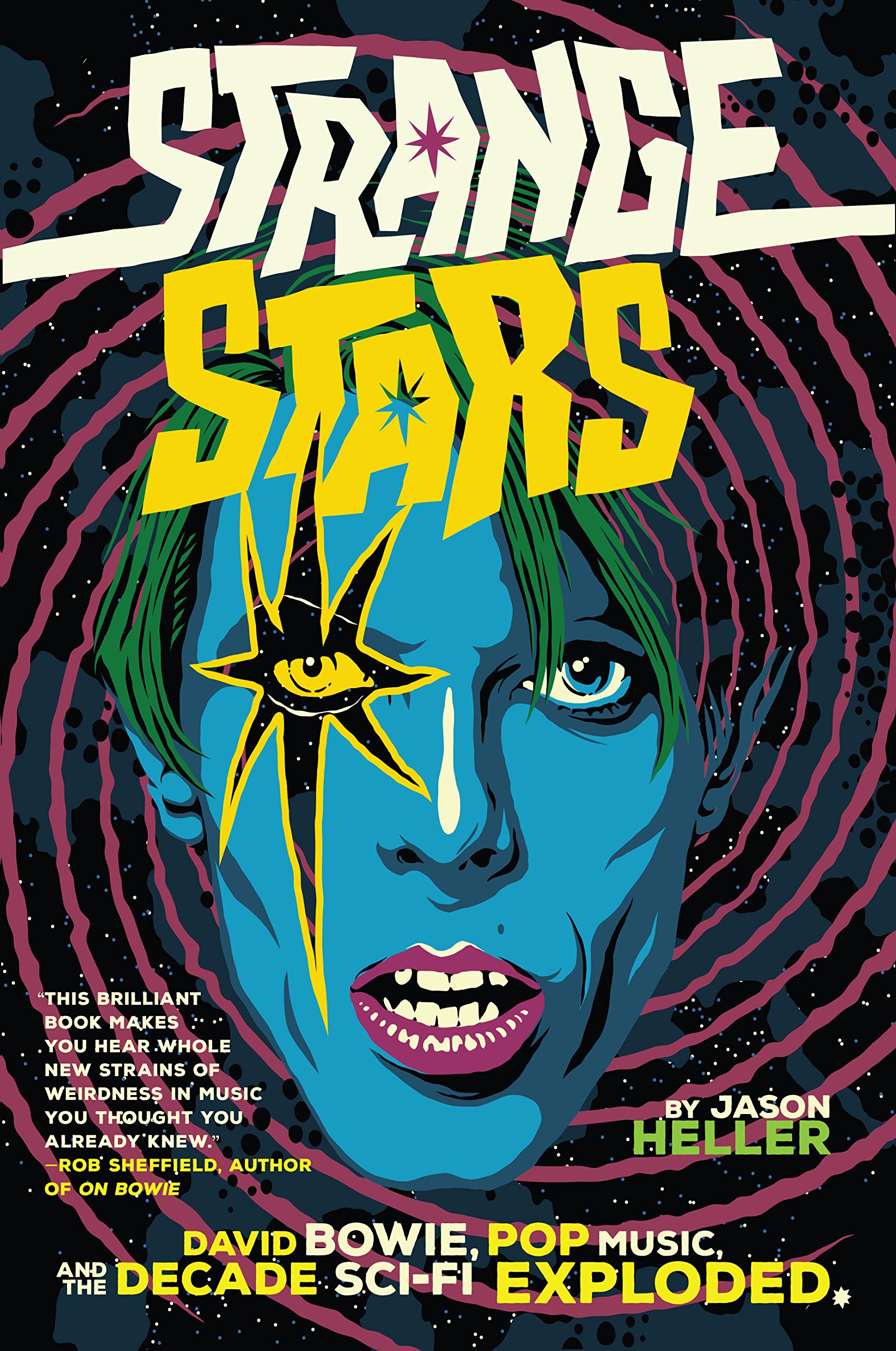 Wednesday Aug 07, 2019
7:00 pm - 9:00 pm
POWERHOUSE @ the Archway
28 Adams Street (Corner of Adams & Water Street @ the Archway)
Brooklyn , NY 11201
Category(ies)
RSVP encouraged & appreciated.
Please fill out the form at the bottom of this page if you plan on attending. Facebook event found here.
PLEASE NOTE: Submitting an RSVP for this event DOES NOT guarantee entrance. This is a free-access event — entrance will be on a first-come, first-served basis.
---
About the Book.
A Hugo Award-winning author and music journalist explores the weird and wild story of when rock 'n' roll met the sci-fi world of the 1970s.
As the 1960s drew to a close, and mankind trained its telescopes on other worlds, old conventions gave way to a new kind of hedonistic freedom that celebrated sex, drugs, and rock 'n' roll. Derided as nerdy or dismissed as fluff, science fiction rarely gets credit for its catalyzing effect on this revolution.
In Strange Stars, Jason Heller recasts sci-fi and pop music as parallel cultural forces that depended on one another to expand the horizons of books, music, and out-of-this-world imagery.
In doing so, he presents a whole generation of revered musicians as the sci-fi-obsessed conjurers they really were: from Sun Ra lecturing on the black man in the cosmos, to Pink Floyd jamming live over the broadcast of the Apollo 11 moon landing; from a wave of Star Wars disco chart toppers and synthesiser-wielding post-punks, to Jimi Hendrix distilling the "purplish haze" he discovered in a pulp novel into psychedelic song. Of course, the whole scene was led by David Bowie, who hid in the balcony of a movie theater to watch 2001: A Space Odyssey, and came out a changed man…
If today's culture of Comic Con fanatics, superhero blockbusters, and classic sci-fi reboots has us thinking that the nerds have won at last, Strange Stars brings to life an era of unparalleled and unearthly creativity—in magazines, novels, films, records, and concerts—to point out that the nerds have been winning all along.
About The Author.
JASON HELLER is the author of the nonfiction book STRANGE STARS: DAVID BOWIE, POP MUSIC, AND THE DECADE SCI-FI EXPLODED as well as the novel TAFT 2012. He's a Hugo Award-winning editor, critic, and essayist who has written for The New Yorker, The Atlantic, Rolling Stone, Entertainment Weekly, Pitchfork, and NPR. He also plays guitar in the post-punk band Weathered Statues, and he lives in Denver with his wife, Angie. Find him on Twitter: @jason_m_heller.