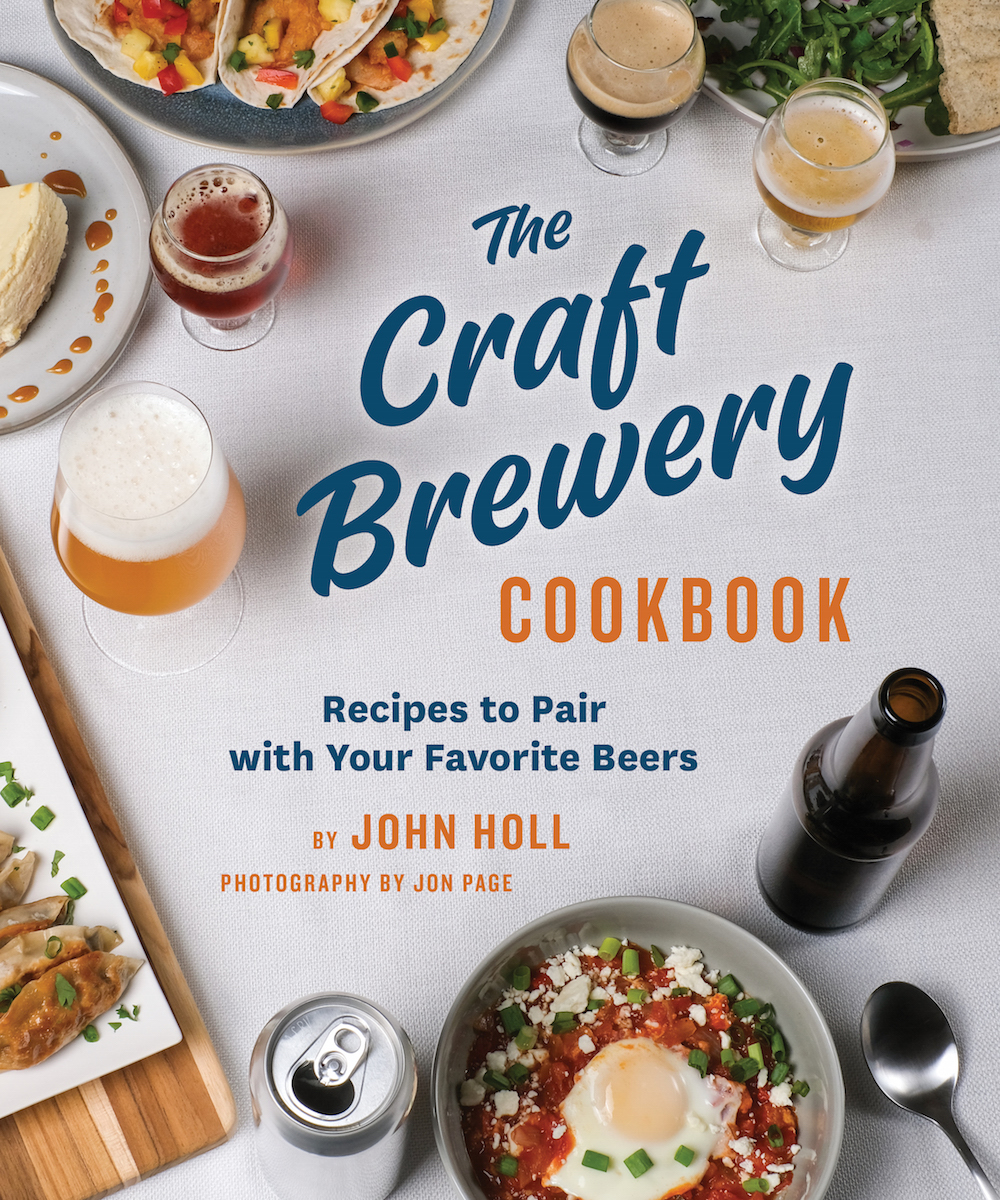 Sunday Jun 12, 2022
3:00 pm - 4:00 pm
Powerhouse @ IC
220 36th St., Building #2
Brooklyn, NY 11232
[ POSTPONED – Please check back here for updates ]
This event will be LIVE at Powerhouse @ IC! Please note that all attendees must wear a mask. RSVP below.
Join us for a lively afternoon talking about the joys of food and beer pairings, with stories of the American brewing industry, an exploration of flavors, and free beer samples.
---
About the Book.
Featuring more than 70 delicious, seasonal recipes from the country's finest independent breweries and beers to pair with, The Craft Brewery Cookbook: Recipes to Pair with Your Favorite Beers (on sale May 10, 2022) is a must-have book for craft beer lovers, home chefs, and home brewers.
Author John Holl, cohost of the Steal This Beer podcast, breathes new life into the concept of food and beer pairings by offering an inspired take on contemporary beer styles and cuisine.

Fans of lagers, pilsners, fruited kettle sours, New England IPAs, stouts, and more will learn how to create the ideal meal to accompany their favorite brew. These mouthwatering dishes—seafood, meat, vegetarian, vegan, desserts, and even breakfasts among them—are depicted in photographic detail, showcasing modern, flavorful food rather than typical pub food.
About the Author.
John Holl is a journalist covering the beer industry. He is the host of the Drink Beer, Think Beer podcast, cohost of the Steal This Beer podcast, and a contributing editor for Wine Enthusiast magazine. He lives with his family in New Jersey.
About the Moderator.
Nate Schweber is an award-winning journalist for the New York Times and ProPublica, among many other publications. His recent work for the Times includes investigating sexual abuse within the scholastic athletic communities and a 2016 series about murders in the Bronx that was nominated for a Pulitzer Prize. The Outdoor Writers Association of America awarded him a conservation writing award in 2015. He has also won magazine writing awards from that organization in 2015 and 2018, respectively, for a story about a biologist for the magazine Trout, and a story about prairie conservation for the Anthony Bourdain publication Explore Parts Unknown. He has appeared on Today, CNN, and WNYC. He lives in Brooklyn.
RSVP
Bookings are closed for this event.