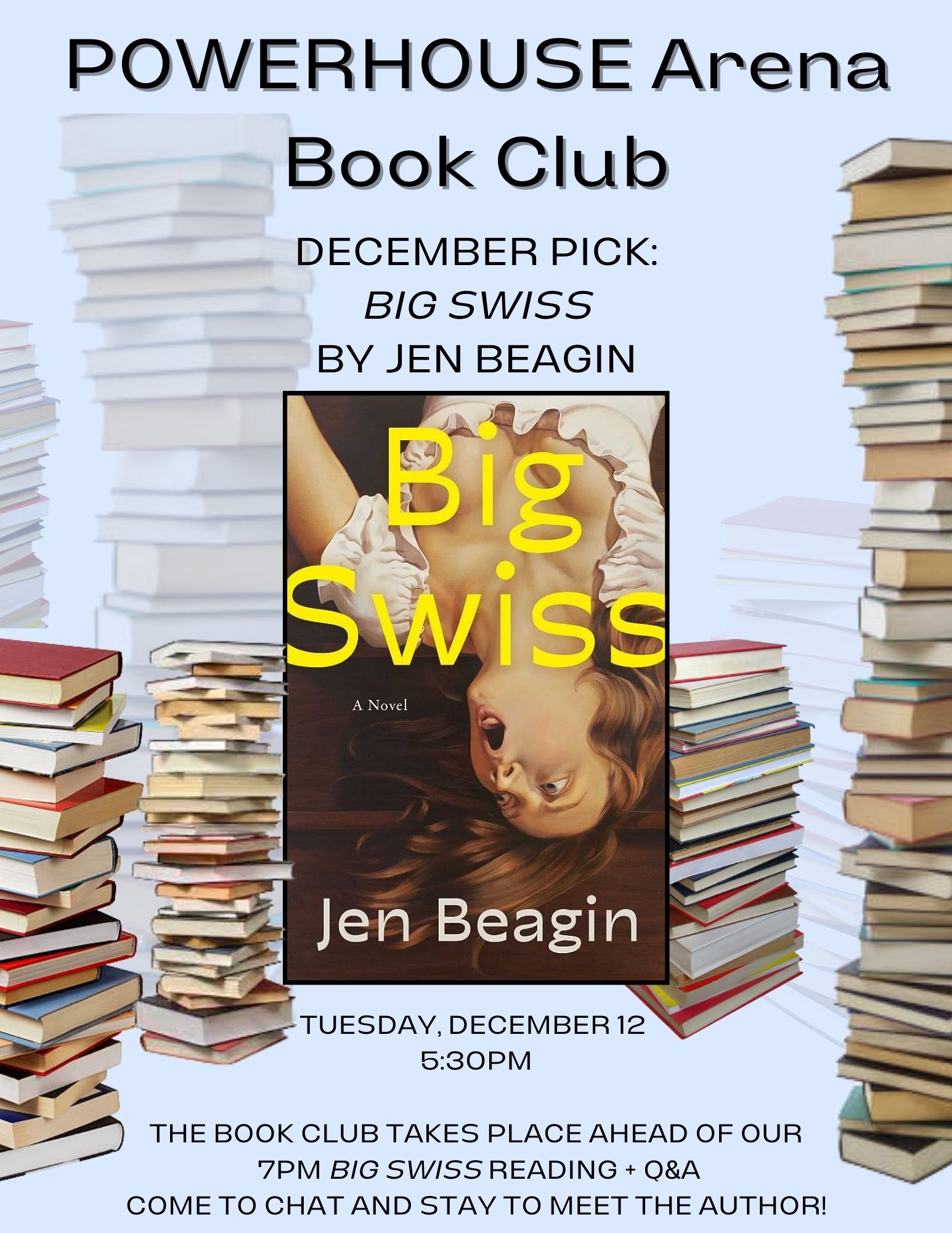 Tuesday Dec 12, 2023
5:30 pm - 7:00 pm
POWERHOUSE @ the Archway
28 Adams Street (Corner of Adams & Water Street @ the Archway)
Brooklyn , NY 11201
RSVP BELOW
Join POWERHOUSE Arena for our our second BOOK CLUB! This month, we are reading Big Swiss by Jen Beagin. Whether you're seeking motivation to start a new read, eager to connect with fellow book enthusiasts, or itching to discuss your most controversial takes on the book, this Book Club is for you!
This event takes place before the 7pm author event with Jen Beagin. Come to chat about the book at 5:30pm and stay for the reading and Q&A with Beagin at 7pm!
About the Book.
About the Author.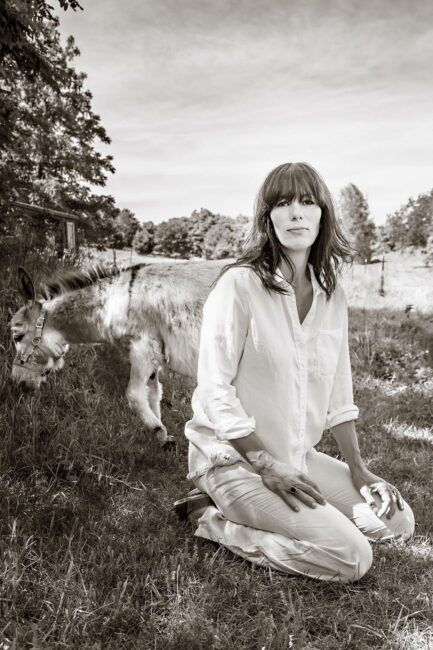 Jen Beagin holds an MFA in creative writing from the University of California, Irvine, and is a recipient of a Whiting Award in fiction. Her first novel Pretend I'm Dead was shortlisted for the Center for Fiction's First Novel Prize and Vacuum in the Dark was shortlisted for the Bollinger Everyman Wodehouse Prize for comic fiction. She is also the author of Big Swiss. She lives in Hudson, New York.
RSVP