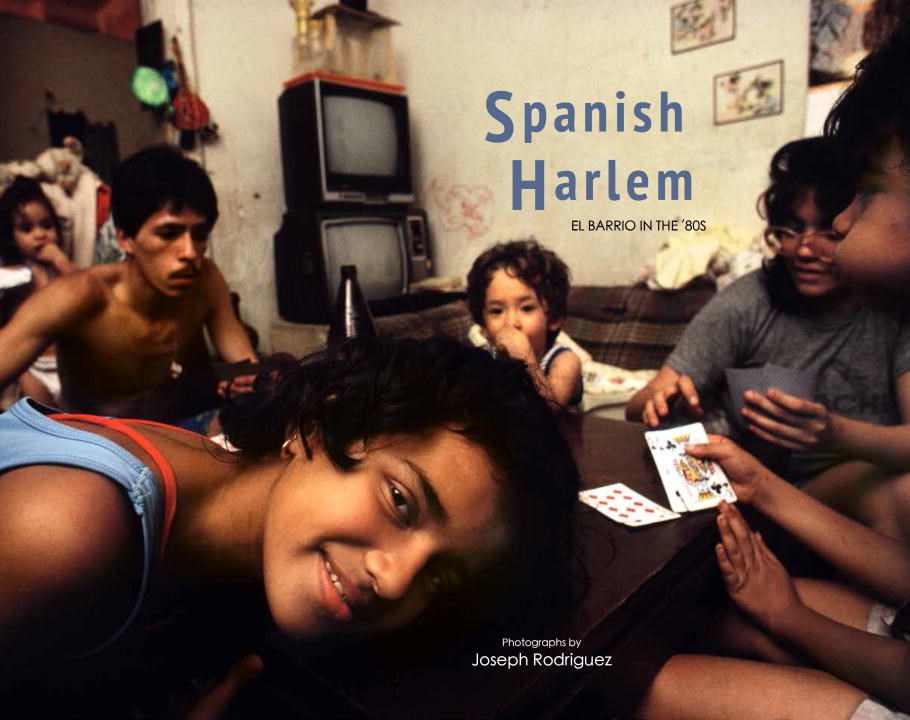 Sunday Sep 16, 2018
4:00 pm - 5:00 pm
Brooklyn Historical Society Library
128 Pierrepont St.
Brooklyn, NY
RSVP encouraged & appreciated.
Please fill out the form at the bottom of this page if you plan on attending.
PLEASE NOTE: Submitting an RSVP for this event DOES NOT guarantee entrance. This is a free-access event — entrance will be on a first-come, first-served basis.
---
About the Event.
Publishing company powerHouse Books will host a panel discussion with photographers Richard Sandler (The Eyes of the City) and Joseph Rodriguez (Spanish Harlem) about the craft of documentary photography, particularly the sub-genre we call street photography, and its successful application critically if not commercially on Book form.  Included will be a first-hand account of the creation of the modern photo book industry (or how Gerhard Steidl went from a postcard printer to a photo book publishing powerhouse). Moderated by CEO, founder, and eyewitness Daniel Power.
About the Photographers.
Richard Sandler is a street photographer and documentary filmmaker. He has directed and shot eight non-fiction films, including The Gods of Times Square, Brave New York and Radioactive City. Sandler's still photographs are in the permanent collections of the New York Public Library, the Brooklyn Museum, the New York Historical Society, and the Houston Museum of Fine Art. He was awarded a New York Foundation for the Arts fellowship for photography, a John Simon Guggenheim Foundation fellowship for Filmmaking, and a New York State Council on the Arts fellowship also for Filmmaking.
Joseph Rodriguez was born and raised in Brooklyn, New York. He began studying photography at the School of Visual Arts and went on to receive an Associate of Applied Science degree at New York City Technical College. He worked in the graphic arts industry before deciding to pursue photography further. In 1985 he graduated with a Photojournalism and Documentary diploma from the International Center of Photography in New York. He went on to work for Black Star photo agency, and print and online news organizations like National Geographic, The New York Times Magazine, Mother Jones, Newsweek, Esquire, Stern, and New America Media. He has received awards and grants from the New York Foundation for the Arts, Artists' Fellowship, USC Annenberg Institute for Justice and Journalism, the Open Society Institute Justice Media Fellowship and Katrina Media Fellowship, National Endowment for the Arts, the Rockefeller Foundation, Mother Jones International Fund for Documentary Photography, and the Alicia Patterson Fellowship Fund for Investigative Journalism. He has been awarded Pictures of the Year by the National Press Photographers Association and the University of Missouri, in 1990, 1992, 1996 and 2002. He is the author of Spanish Harlem, part of the "American Scene" series, published by the National Museum of American Art/ D.A.P., as well as East Side Stories: Gang Life in East Los Angeles, Juvenile, Flesh Life Sex in Mexico City, and Still Here: Stories After Katrina, published by powerHouse Books. Recent exhibitions include the Hardhitta Gallery, Cologne, Germany; Irene Carlson Gallery of Photography, University of La Verne, California; Third Floor Gallery, Cardiff, Wales, UK Institute for Public Knowledge, New York, NY; Moving Walls, Open Society Institute, New York, NY; and Cultural Memory Matters, 601 Art Space, New York, NY.
About the Moderator.
Daniel Power is the CEO & founder of powerHouse Books.
RSVP
Bookings are closed for this event.